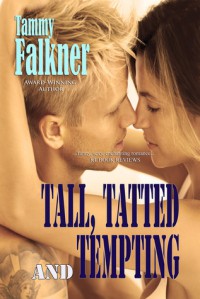 .
Bloody, bloody BLOODY great!! Read it now :0) ♥♥♥
I read the 'sexy' version :0) come on I had too...... will I read the sexy lite version? Nah, I got my fix and wow I have to say is what a fabulous fix it was.
This book is just what the doctor ordered, it's so emotional, it's vivid and most importantly it oozes realness. Also sexiness aplenty and a great set of characters, this book bonds with you faster than superglue and it's frustratingly over far too quick. I hope there's another book in the offing and not on the other Reed brothers yet (although looking forward to that too), I don't feel that Logan and Emily's story is over by a long shot. In fact this book should have gone on about another 200 odd pages and filled us in with their next part of their journey, I think we all would have loved that.
Sexy as hell, it was so nice to read about Logan and his life and living with his predicament, I found myself totally drawn to both him and Emily immediately, I was literally so drawn into the book I wasn't evening reading the sub heading and didn't realise Kit's real name was plastered at the top of her sections until I was about 25% of the way in. I was so engrossed in just reading the story I think my brain was saying, oh sod silly little things like headings! It made me smile when I suddenly realised and just reiterated in my head how sucked in I was.
Best way to put this is the synopsis in no way readies you for what in essence is a cracking read and doesn't pull you in 100% to want to read the book but by heck when you start reading the actual story the pull is supersonic and your hooked immediately.